Pattern Forming LED Lighting: ANGLE
HOLOLIGHT ANGLE

HOLOLIGHT RING-SQUARE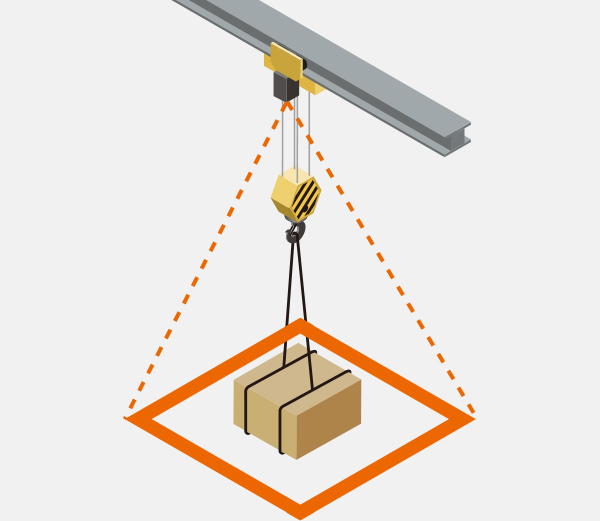 HOLOLIGHT ANGLE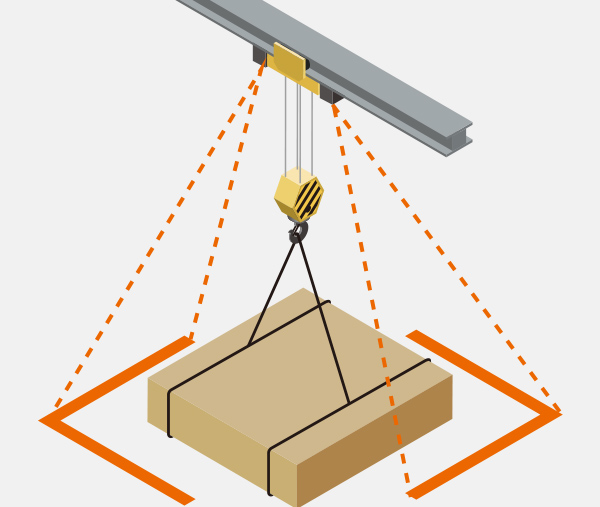 HOLOLIGHT BRACKET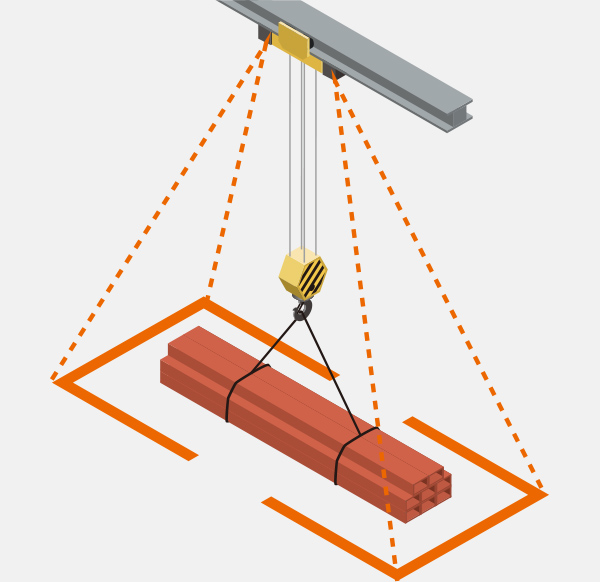 Lighting Pattern Comparison (Irradiation distance: 10m)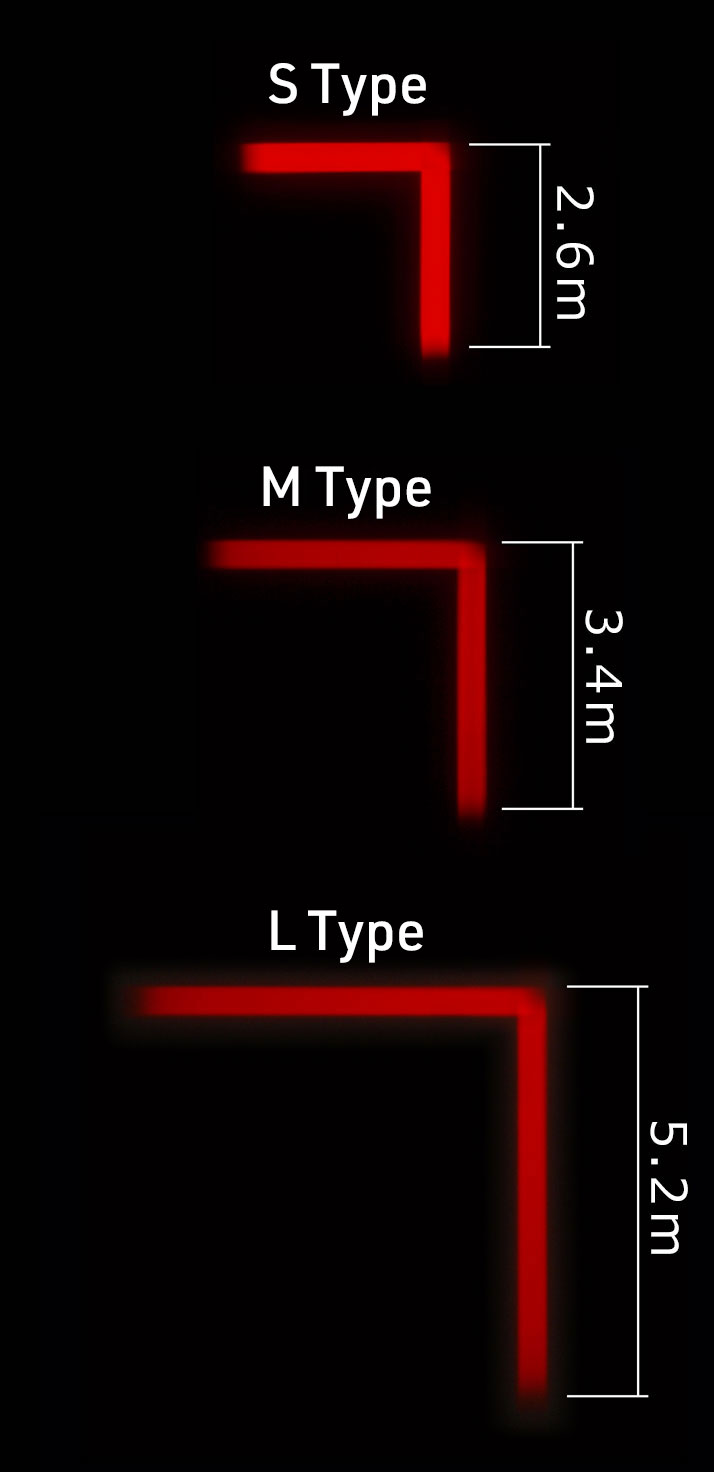 Long Life, Low Power Consumption, High Level of Safety
HOLOLIGHT ANGLE is an LED light that produces a highly visible bright L-shaped light. Since it uses LED, we realized a long life, low power consumption, and a high level of safety. You can choose the light colors from red and green.
Best for Positioning for Cranes
The pair of two HOLOLIGHT ANGLEs are used to show a warning zone under the crane. The pair of the lights can illuminate a L-shaped light on the floor without been blocked by the load.
Also, it can be used as an unloading position target to assist operators and prevents operational errors.